Established in 1983. Serving the Louisville Area for 39 years. Let Samson Tree Service take care of all your tree needs. Samson Tree Service is committed to giving your trees and shrubs the care they need to greatly increase their life and beauty, as well as add value to your home. Our team of tree professionals are proud to offer the level of service that is unique to Samson Tree Service - our depth of experience and commitment to a job done well are unmatched by other companies in the area. Homeowners and contractors alike rely on our extensive experience to handle their unique tree problems and appreciate the way we get the job done right the first time: Quickly, safely, cleanly. From storm cleanup to lot beautification and all jobs in between, Samson Tree Service has the skills, experience and equipment to manage even the most difficult tree projects. You can browse our site to learn what makes us the sensible choice for all of your tree problems and then we invite you to contact us for a free Estimate.
Fully licensed, insured, and bonded
Schedule a Consultation TODAY
Some Cool Stats From Last Year
Numbers Speak For Themselves
Average amounts saved using us
Years of going out on a Limb for you!
savings on next job after refferal
We pride ourselves in the ethical treatment of the urban forest by doing what's best for each tree whenever possible. Give us a call, send us an email, or fill out our online form. We look forward to caring for your trees!
When you call us we always answer the Phone, we feel that you are a priority, so we treat you that way!
If you decided to get a quote from us, we value your time, we wont make you wait very long at all.
When it comes time to do the Job you need, we make sure you're very happy with the results.
Volunteer work for "Light Up Fairdale"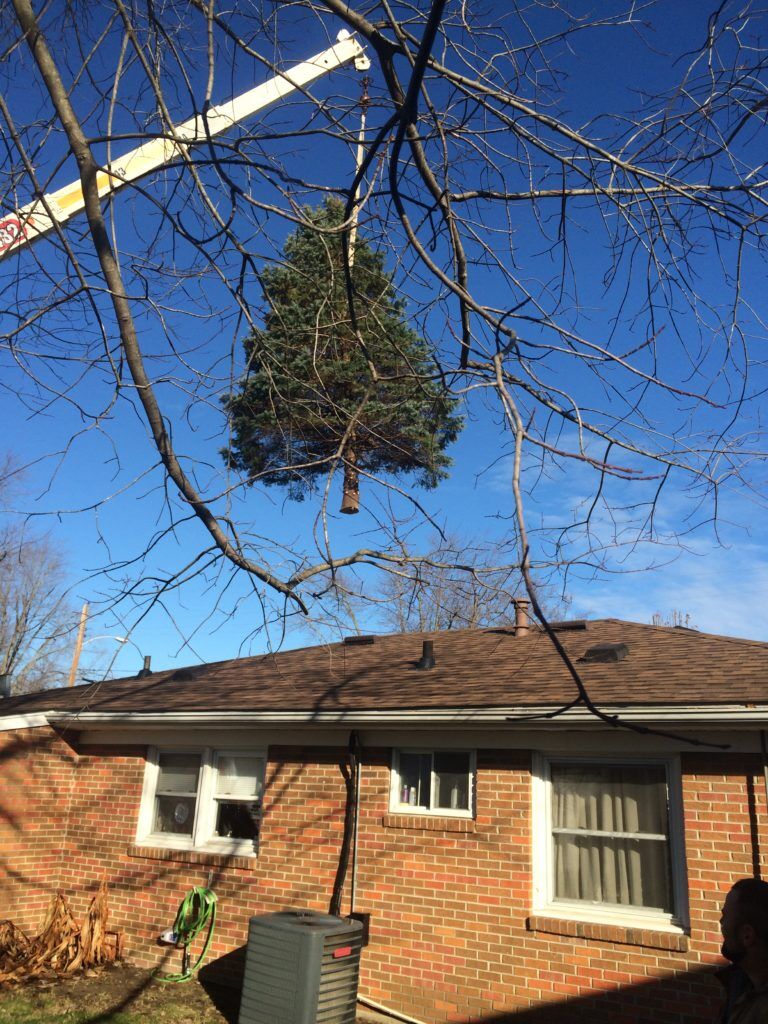 We removed this perfect specimen for a Christmas Tree from behind this House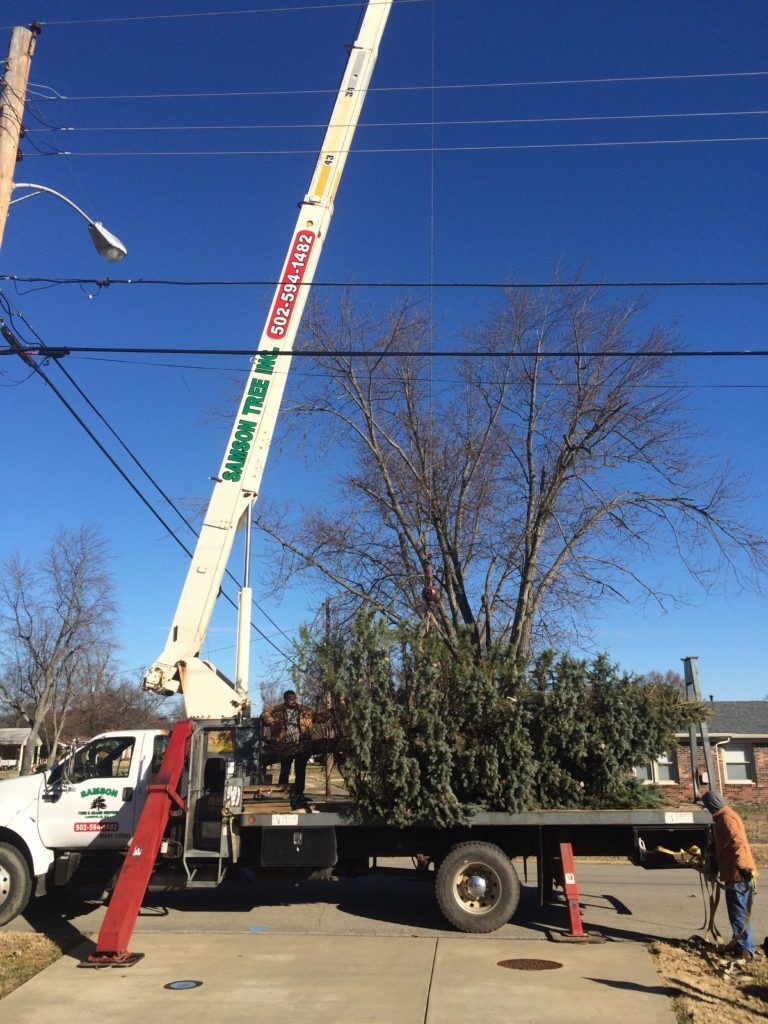 Taking it too the Fire House putting it in the Ground.
We here at Samson Tree Svc. appreciate and value our community.
Jingle Bells. Samson Tree & A.B.M. Construction, Working Together to Brighten Our Community
22 reviews on

James Flood Louisville
January 11, 2022.
If you are looking for a reliable, honest and fair priced tree service then look no further. They took care of us and we will never use anybody else. They were on time, professional and cleaned up before they left. Samson Tree Service is the best in Kentucky! Thanks again guys for all of your help!
Kyle Mulligan
January 2, 2022.
Great guy, quality work. Definitely recommend Samson for all your tree service needs.

David Hurd
November 4, 2021.
They gave us excellent service at a good price. You should definitely use the men for your tree help.

S Wiggy
September 12, 2021.
We had two-thirds of a very large tree come down. He came out gave an estimate that afternoon. The next morning they had the other third of the tree down and everything cleaned up by around 11 am. Very satisfied with the work and price. Will definitely use again if needed.

They were fast and courteous and reasonably priced

Chris Thacker
April 17, 2021.
Awesome service and prices. Very courteous and professional. I've had three big trees cut down using Samson. Highly recommend!

Came out and did what they were suppose too. Did an excellent job and will use in the future!

Jackie Willen
March 11, 2021.
I had some problem trees that were wreaking havoc on my property every time it stormed. Samson Tree Service came out and removed one tree and pruned the other back so we could enjoy the shade in our backyard while still preserving the aesthetics of our old sycamore. I was impressed by their knowledge, speed and professionalism. I highly recommend their service. Thanks, Samson!

Mike OBrien
December 10, 2020.
Contacted Sampson and their estimate was quite a bit less than another near by service quoted. Owner was pleasant and friendly and knew his stuff. Showed up when he said he would and had large (60ft?) oak tree down and removed completely. I honestly couldn't believe how quickly they did it. Then they took the stump out and had the area looking nice. Absolutely no problems and have no qualms about reccomending to anyone.